"Chiropractic is a health care profession that focuses on disorders of the musculoskeletal system and the nervous system, and the effects of these disorders on general health. Chiropractic services are used most often to treat common musculoskeletal complaints, including but not limited to back pain, neck pain, pain in the joints of the arms or legs, and headaches.
Through their whole-person, patient-centered approach, doctors of chiropractic (DCs) elevate the health and wellness of their communities by helping people of all ages live more fully and actively."
"Chiropractic is the largest, most regulated, and best recognized of the complementary and alternative medicine (CAM) professions. CAM patient surveys show that chiropractors are used more often than any other alternative provider group and patient satisfaction with chiropractic care is very high. There is steadily increasing patient use of chiropractic in the United States, which has tripled in the past two decades." –Meeker, Haldeman (2002), Annals of Internal Medicine
What is a Chiropractor?
"Doctors of Chiropractic (DCs) – often referred to as chiropractors or chiropractic physicians – practice a hands-on approach to health care that includes patient examination, diagnosis and treatment. Chiropractors have broad diagnostic skills and are also trained to recommend therapeutic and rehabilitative exercises, as well as to provide nutritional, dietary and lifestyle counseling.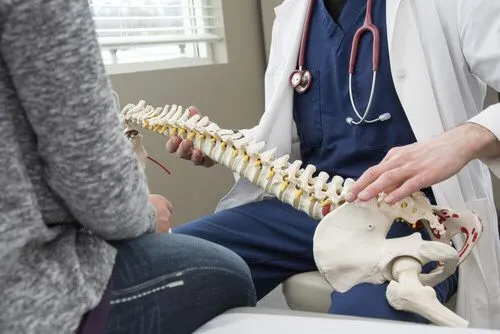 DCs may assess patients through clinical examination, laboratory testing, diagnostic imaging and other diagnostic interventions to determine when chiropractic treatment is appropriate or when it is not appropriate. Chiropractors will readily refer patients to the appropriate health care provider when chiropractic care is not suitable for the patient's condition, or the condition warrants co-management in conjunction with other health care providers.
In many cases, such as lower back pain, chiropractic care may be a patient's primary method of treatment. When other medical conditions exist, chiropractic services may complement or support medical treatment by relieving the musculoskeletal pain associated with the condition.
Like their medical colleagues, chiropractors are subject to the boundaries established in state practice acts and are regulated by state licensing boards. Their education in four-year doctoral graduate school programs is nationally accredited through an agency that operates under the auspices of the U.S. Department of Education. After graduation, they must pass national board exams before obtaining a license to practice, and then must maintain their license annually by earning continuing education (CE) credits through state-approved CE programs."
In Comparison to Other Treatments?
Chiropractic users had 64% lower odds of receiving an opioid prescription than non users.--Corcoran et al. (2019) Pain Medicine
The results of a clinical trial showed that chiropractic care combined with usual medical care for low back pain provides greater pain relief and a greater reduction in disability than medical care alone. The study, which featured 750 active-duty members of the military, is one of the largest comparative effectiveness trials between usual medical care and chiropractic care ever conducted.--Goertz et al. (2018) JAMA Open Network
"Manual-thrust manipulation provides greater short-term reductions in self-reported disability and pain compared with usual medical care. 94% of the manual-thrust manipulation group achieved greater than 30% reduction in pain compared with 69% of usual medical care."--Schneider et al (2015), Spine
"Reduced odds of surgery were observed for...those whose first provider was a chiropractor. 42.7% of workers [with back injuries] who first saw a surgeon had surgery, in contrast to only 1.5% of those who saw a chiropractor."--Keeney et al (2012), Spine
"Acute and chronic chiropractic patients experienced better outcomes in pain, functional disability, and patient satisfaction; clinically important differences in pain and disability improvement were found for chronic patients."--Haas et al (2005), Journal of Manipulative and Physiological Therapeutics
"In our randomized, controlled trial, we compared the effectiveness of manual therapy, physical therapy, and continued care by a general practitioner in patients with nonspecific neck pain. The success rate at seven weeks was twice as high for the manual therapy group (68.3 percent) as for the continued care group (general practitioner). Manual therapy scored better than physical therapy on all outcome measures. Patients receiving manual therapy had fewer absences from work than patients receiving physical therapy or continued care, and manual therapy and physical therapy each resulted in statistically significant less analgesic use than continued care."--Hoving et al (2002), Annals of Internal Medicine
References
https://handsdownbetter.org/ab...